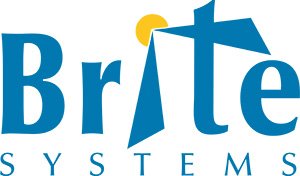 Proposal/Technical Writer
Brite Systems
Marketing
3-5 Years
Company Information
britesys.com
101 W Ohio St, Suite 1450 , Indianapolis, IN 46204
Founded in 2006
Job Description
ABOUT BRITE
Brite Systems is an Information Technology company specializing in consulting and software development. We have been successfully implementing solutions for the public and private sector since 2006.
We are focused on providing our clients with simplified, innovative technology solutions to improve and streamline the user experience. Brite Systems confidently brings the right people, customized approach, and successful track record to each opportunity. If you are looking to be part of a strong, collaborative culture, Brite Systems is the place for you to grow your career.
SUMMARY
This position is required to perform and manage all phases of the proposal development process in response to U.S. government and commercial requests for proposals (RFP). The Proposal Writer will assist in the identification of proposal opportunities; manage all aspects of proposal preparation, revision and submission; and coordinate inputs from technical team, management and departments.
This individual will be required to work closely with team members including but not limited to domain experts, developers and project managers in the Onshore- Offshore model.
RESPONSIBILITIES
• Contribute to business development efforts for new sales & marketing to promote the business, including responses to requests for quotes (RFQ), sources sought, proposals, and/or presentations as requested.
• Analyze request for Proposals (RFPs), produce a high-level summary & quickly provide a snapshot on the proposal requirements.
• Active in proposal development meetings (Kick-off, Daily Stand-ups), assign responsibilities & milestones to include the storyboard & writing plans, produce a proposal calendar, conduct research and gather information from multiple sources.
• Collaborate with subject matter experts & other writers to refine proposal sections to ensure accuracy, compliance, consistency and reflection of winning strategies.
• Deliver completed written proposal responses against agreed RFP deadlines.
• Co-ordinate team work along with onshore and offshore experts.
• Able to write in explanatory and procedural styles for multiple audiences.
QUALIFICATIONS
• Minimum Bachelor's degree is preferred.
• 5+ years experiences in Proposal/Technical writing skills, preferable experience in preparation of government proposals and/or grants.
• Good knowledge in SDLC, Salesforce and other Cloud based technologies.
• Knowledge of government contracts types, GSA and FAR preferred.
• Exceptional communication skills, both written and verbal.
• Exceptional organizational skills and an ability to manage competing priorities. under tight deadlines.
• Proficient in MS Office suite such as Outlook, Access, Excel, Word and MS Project.
• Experience using PowerPoint, Access, and Project software packages is preferred
• Skilled at prioritization and multi-tasking.
*This position is temporarily remote due to COVID-19*
Brite Systems is an Equal Employment Opportunity and Affirmative Action Employer. Qualified applicants will receive consideration for employment without regard to race, color, religion, sex, sexual orientation, gender perception or identity, national origin, age, marital status, protected veteran status, or disability status.
Posted On
July 30, 2020