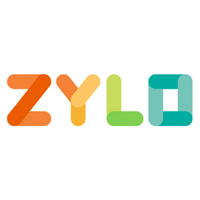 Data Analyst
Zylo
Customer Success
0-2 Years
Company Information
https://zylo.com
55 Monument Circle , Indianapolis, IN 46204
Founded in 2016
Job Description
Reporting to the Director of Data Operations, Zylo is looking for a Data Analyst to create a source of truth - by cleansing and validating financial and renewal metadata - to enable customers the ability to maintain and govern their SaaS ecosystem in the continually expanding SaaS landscape. Additionally, this role will be impactful by providing industry-leading service and assisting in process automation to drive scale.
What you will do:
Maintain the customer data process from receiving and validating data through cleansing and final delivery
Act as an intake point for Zylo's "white glove" Contract Concierge service for ingesting customer supplier contracts and extrapolating key metadata.
Investigate, understand, and remedy customer data issues collaboratively with internal stakeholders a monthly basis
Produce an accurate and consistent output for customer data
Be a central customer advocate, providing them with any information needed related to the product, or their own internal spend/utilization data.
Communicate with stakeholders to understand customer requirements and implement identified solutions
Collaborate with multiple teams to support customer and cross-departmental initiatives
Ensure customer service level agreements are adhered for deliverables
Understanding internal processes to improve operational efficiencies and promote scale
What you need:
1+ years of data analysis experience
Expertise in Excel using advanced formulas
Knowledge of Python to extract, transform, and summarize data
Excellent problem solving and troubleshooting skills
Aptitude to oversee projects across multiple customers and be entrusted to meet strict timelines
Nice to have:
1+ years experience using SQL to query and summarize data (e.g. Postgresql, Redshift)
Experience understanding and working with millions of rows of data
Strong understanding of data ETL processes and data manipulation
Location preference: We are open to US based candidates, preferably in the Eastern time zone.
Posted On
September 23, 2022