We are more than 6,000 professionals for whom flight – and the business of flying – are equal parts art and science.
Analytics
,
Aviation Technology
Indianapolis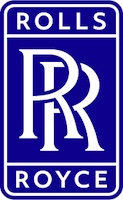 Rolls-Royce Corporation
Rolls-Royce pioneers cutting-edge technologies that deliver clean, safe and competitive solutions to meet our planet's vital power needs.
Aviation Technology
,
Manufacturing Technology
Indianapolis
ALTEN Technology USA
An engineering services company solving complex engineering through agility and collaboration.
Aviation Technology
,
Service Provider Technology
Volair Sim
Volair Sim is a Carmel, Indiana company specializing in design and development of affordable flight and racing cockpit simulator systems.
Aviation Technology
,
Education Technology
Carmel
Academy of Model Aeronautics
The Academy of Model Aeronautics is a nonprofit community of enthusiasts who come together to celebrate model aviation.
Aviation Technology
,
Education Technology
Muncie
HySonic Technologies
HySonic possesses proprietary design technologies to enhance the aerodynamic efficiency of existing hypersonic weapon systems.
Aviation Technology
,
Manufacturing Technology
West Lafayette