Our platform analyzes and activates your customers' voices to reveal transformational opportunities in healthcare.
Healthcare Technology
,
Technology/Services
Carmel
Software Product Design and Development for mobile, web, desktop and embedded applications.
App Development
,
Consulting/Dev IT Services
Westfield
We power predictable hiring results!
Analytics
,
HR Technology
Indianapolis

Purdue is a vast laboratory for discovery, known not only for technology and engineering programs, but also for imagination innovation.
Education Technology
,
University
West Lafayette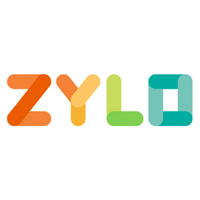 The world's leading SaaS management and optimization platform that enables companies to organize, optimize, and orchestrate SaaS.

2,000+ organizations across the world use OnBoard to transform and improve the work of their boards and governance.
Nonprofits Technology
,
Technology/Services
Indianapolis
Delta Faucet Company
Hiring
Founded in 1954 with the introduction of the single-handle faucet, Delta Faucet Company is proud to be America's faucet innovation leader.
Our core mission at Celigo is simple: To make automation as simple as possible.
We power the world's most trusted automotive marketplaces through innovation, technology and people.
Service Provider Technology
Carmel
The only Quality Management Software platform designed for exclusively for the medical device industry.
Compliance Technology
,
Healthcare Technology
Indianapolis
OneCause is driving the future of fundraising with easy-to-use software solutions that help nonprofits connect with donors.
Mobile Technology
,
Nonprofits Technology
Indianapolis
CleanSlate is a cloud consulting and software asset management company that uses technology solutions to make our clients great!
Consulting/Dev IT Services
,
Technology/Services
Carmel
Schneider Geospatial
Hiring
A Mira Award winner for providing cutting edge and industry leading solutions to local and state governments across the US.
Consumer Technology
,
Government Technology
Indianapolis

A Franklin College education fosters independent thinking, innovation, leadership and action for ever-changing professions.
myCOI protects organizations from costly claims by automating 3rd party insurance certificate tracking.
Business Productivity Software
,
Compliance Technology
Indianapolis

Qualifi
Enabling the fastest hiring processes with on-demand phone interviews.
HR Technology
,
Technology/Services
Noblesville
U.Group
U.Group is a digital transformation partner focused on using technology to solve complex problems and create new opportunities.
Consulting/Dev IT Services
,
Government Technology
CNO Financial Services Group
CNO Financial Group provides life and health insurance, annuities, financial services, and workforce benefits solutions.
NextGear Capital
The industry's leading independent inventory finance company, providing flexible lines of credit for dealers to purchase inventory.
Financial Technology
,
Mobile App Technology
Carmel
Mobile reCell
Mobile device recovery services for businesses, schools, and their partners who supply and manage mobile assets in their environment.
Communications Technology
,
Mobile Technology
Fishers