ClearObject
Digital transformation company highly specialized in IoT Engineering Managed Services, Analytics and Connected Product Development.
Internet of Things (IOT)
,
Service Provider Technology
Fishers
NCAA
Helping nearly 500,000 student-athletes compete on the field and in the classroom.
Nonprofits Technology
,
Sports Technology
Indianapolis
Wabash College
Wabash is the liberal art college for men, it educates men to think critically, act responsibly, lead effectively, and live humanely.
Celigo
Our core mission at Celigo is simple: To make automation as simple as possible.
Republic Airways
We are more than 6,000 professionals for whom flight – and the business of flying – are equal parts art and science.
Analytics
,
Aviation Technology
Indianapolis
OneCause
OneCause is driving the future of fundraising with easy-to-use software solutions that help nonprofits connect with donors.
Mobile Technology
,
Nonprofits Technology
Indianapolis
IUPUI
Indiana's urban research and academic health sciences campus, a partnership between Indiana and Purdue universities.
Mandolin
When COVID-19 first struck, the live music industry was turned upside down overnight. Venues, artists, and live music fans were all uprooted
Technology/Services
,
Video Technology
Indianapolis
enVista
enVista provides leading IT solutions to business, nonprofit, government, education, and healthcare organizations.
Consulting IT
,
Technology/Services
Carmel
Cummins
Cummins serves customers through our network of 600 company-owned and independent distributor facilities and over 7,400 dealer locations.
Energy Technology
,
Manufacturing Technology
Columbus
BCforward
Indiana's largest MBE providing IT consulting and workforce fulfillment since 1998.
Consulting IT
,
Technology/Services
Indianapolis
Delta Faucet Company
Founded in 1954 with the introduction of the single-handle faucet, Delta Faucet Company is proud to be America's faucet innovation leader.
CleanSlate Technology Group
CleanSlate is a cloud consulting and software asset management company that uses technology solutions to make our clients great!
Consulting/Dev IT Services
,
Technology/Services
Carmel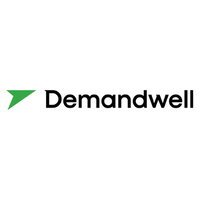 Demandwell
Demandwell lets B2B SaaS marketers to turn SEO into their most reliable, repeatable source of revenue.
Marketing/Sales Technology
,
Technology/Services
Indianapolis
Rose-Hulman Institute of Technology
The mission of Rose-Hulman is to provide our students the world's best STEM education in an environment of individual attention and support.
Education Technology
,
University
Terre Haute
NEXT Studios
NEXT Studios is a venture studio designed for Indiana.
Consulting/Dev IT Services
,
Technology/Services
Fishers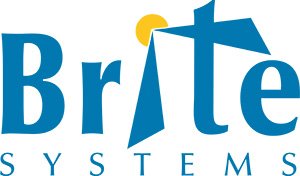 Brite Systems
Brite Systems delivers innovative IT solutions and unlimited services that benefit our clients by maximizing their performance.
Cloud/Hosting Technology
,
Technology/Services
Indianapolis
Allegion
Allegion (NYSE: ALLE) is a global pioneer in seamless access that focuses on security around the door and adjacent areas.
Home Technology
,
Security Technology/Services
Carmel
ShipSigma
Through proprietary shipping insights and analytics, ShipSigma helps companies negotiate and maintain lower costs with major carriers.
Transportation Technology
Indianapolis
Casted
Casted is a marketing platform for branded podcasts and the marketers who run them.
Analytics
,
Marketing/Sales Technology
Indianapolis