Allegion (NYSE: ALLE) is a global pioneer in seamless access that focuses on security around the door and adjacent areas.
Home Technology
,
Security Technology/Services
Carmel
Cummins
Cummins serves customers through our network of 600 company-owned and independent distributor facilities and over 7,400 dealer locations.
Energy Technology
,
Manufacturing Technology
Columbus
Sallie Mae Bank
College Savings, College Planning, Financial Aid, Student Loans, Scholarship, Education Loans, Banking, Savings, and Credit Card
App Development
,
Financial Technology
Indianapolis
Eli Lilly and Company
Lilly is a global health care leader that unites caring with discovery to make life better for people around the world.
KAR Global
We power the world's most trusted automotive marketplaces through innovation, technology and people.
Service Provider Technology
Carmel

Franciscan Alliance Information Services
Continuing Christ's ministry in our Franciscan tradition.
Healthcare Technology
,
Technology/Services
Beech Grove
Republic Airways
We are more than 6,000 professionals for whom flight – and the business of flying – are equal parts art and science.
Analytics
,
Aviation Technology
Indianapolis
OneAmerica
A national provider of insurance and financial services, the companies of OneAmerica help customers build and protect their financial future
First Internet Bank
Modern online bank. Timeless banking principles.
NCAA
Helping nearly 500,000 student-athletes compete on the field and in the classroom.
Nonprofits Technology
,
Sports Technology
Indianapolis
Elevance Health
Healthcare Technology
,
Security Technology/Services
Indianapolis
The Vertex Company
Manufacturing Technology
,
Security Technology/Services
Indianapolis
Delta Faucet Company
Founded in 1954 with the introduction of the single-handle faucet, Delta Faucet Company is proud to be America's faucet innovation leader.
NextGear Capital
The industry's leading independent inventory finance company, providing flexible lines of credit for dealers to purchase inventory.
Financial Technology
,
Mobile App Technology
Carmel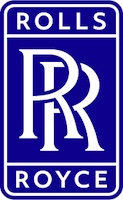 Rolls-Royce Corporation
Rolls-Royce pioneers cutting-edge technologies that deliver clean, safe and competitive solutions to meet our planet's vital power needs.
Aviation Technology
,
Manufacturing Technology
Indianapolis
Community Health Network
Community Health Network is a non-profit health system with more than 200 sites of care and affiliates throughout Central Indiana.
Analytics
,
Healthcare Technology
Indianapolis
CNO Financial Services Group
CNO Financial Group provides life and health insurance, annuities, financial services, and workforce benefits solutions.
IU Health
Indiana University Health is Indiana's most comprehensive health system with 16 hospitals and over 300 primary and specialty care offices.
GEICO
Housed in the Center of Excellence, GEICO IT in Indy ensures GEICO is on the bleeding edge of the newest technologies.
Stanley Black & Decker
In a world where dependability is more important than ever, Stanley Black & Decker delivers the tools & solutions that industrial companies
E-Commerce
,
Security Technology/Services
Fishers