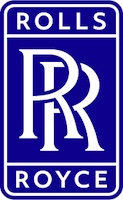 Rolls-Royce Corporation
Rolls-Royce pioneers cutting-edge technologies that deliver clean, safe and competitive solutions to meet our planet's vital power needs.
Company Information
https://www.rolls-royce.com
(317) 230-2000
Indianapolis, IN
Founded in 1904
Company Description
Rolls-Royce, one of the world's leading industrial technology companies, is an aerospace and defense company pioneering cutting-edge technologies in propulsion, systems and services for both civil and defense aerospace applications, naval propulsion and power systems. Utilizing digital engineering and advanced manufacturing technologies, Rolls-Royce is an industry leader in thermal management, hypersonics and hybrid-electric power. Rolls-Royce also develops cutting-edge technologies in a wide variety of specialties including product cyber security & safety, enterprise-IT & cyber, data & data analytics and electronics. A powerful player in the defense aero engine market with more than 16,000 engines in service for 160 customers in 103 countries, Rolls-Royce provides the power to protect. For decades, our family of turbofan aircraft engines have continued to push the boundaries of what is possible, as each new model sets new performance benchmarks for civil aviation. All told, they've accumulated more than 100 million flying hours. Rolls-Royce North America is headquartered in Washington, DC, with its largest engineering/manufacturing facilities located in Indianapolis, IN.
Stories About Rolls-Royce Corporation