PFL.com is pioneering a new category: Tactile Marketing Automation
There's an emerging multi-billion dollar industry that marketers and sales pros are already allocating budgets to — even if they don't quite know what to call it yet. Sending direct mail and dimensional packages (often items with a FedEx label) are bread and butter tactics for marketers and sales teams, but integrating them with digital touch points as part of a comprehensive customer journey and account-based marketing is a fairly new technological frontier.
PFL (originally known as PrintingForLess.com) created the category and named it Tactile Marketing Automation®, which sits at the intersection of marketing automation and the printing, mailing and fulfillment portion of wholistic campaigns. It transforms disjointed sales and marketing silos into an integrated and highly leveraged strategic approach.
PFL provides a combination of software integrated with the top few marketing automation platforms — Marketo, Oracle Eloqua, Salesforce Marketing Cloud and Salesforce CRM — and enables the incorporation of high impact direct mail and dimensional mail, like product samples and marketing collateral, into what were previously digital-only marketing automation campaigns, nurture streams and CRM activity.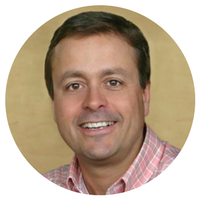 Andrew FieldFounder and CEO
"We started as America's first e-commerce print company in 1999, and now we're the first Tactile Marketing Automation company," said Andrew Field, founder and CEO at PFL. "We're a marketing tech company that's pioneering the TMA category and it's the source of most of our growth, which doubled last year after tripling in each of the two prior years."
The rapid growth and proximity to its customer base and key partners like Salesforce Marketing Cloud is why PFL recently established a second headquarters in Indianapolis. PFL's HQ East employs 17 people in Indianapolis to date, and will celebrate its grand opening on Feb. 28, with a ribbon cutting and happy hour. The company's HQ West is located in Southwestern Montana and employs 300.
PFL's HQ West and HQ East are equal headquarters operations. The company does not intend to scatter offices all around the country, but to plant its flag in Indiana to serve its Midwest and East Coast customer base, which is substantial and growing out of the Indianapolis headquarters. Field explained that ready access to tech talent, direct flights to customers and other transportation advantages were also key considerations in choosing Indianapolis for PFL's expansion.
Despite being first to launch an American e-commerce print site and continuing to serve more than 125,000 customers in over 130 countries, the market quickly became crowded and cost competitive. So PFL took what CEO Field calls "a rare second bite of the apple" by pioneering a second related category in Tactile Marketing Automation, which combined the company's existing expertise in printing and manufacturing with advanced technologies and integrations that weren't possible just five years ago.
"We take those powerful marketing automation platforms and Salesforce CRM and we extend their capability to now include printed direct mail and other physical things," said Field. "We send anything from attention getting packages that are used as 'meeting makers' to product literature or samples. We're a tech company, a software-as-a-service company with subscription software, but we are also vertically integrated. We do everything from the software development to the design work and the printing, sourcing, storing, kitting and shipping of the tactile components for our customers."
As the rest of the market tries to catch up with PFL, one of its differentiating factors is customer success function, which is lead out of HQ East in Indianapolis. PFL customer success managers are in constant contact with customers, on a daily basis in some cases, advising them on campaigns, optimizing them, and developing metrics to measure the return on investment.
The company's minimum threshold for gauging success is at least a 10x ROI — meaning for every dollar customers spend with PFL on both software and sending items out, they should see at least $10 to $50 worth of of newly booked business. The have some customers who they've helped achieve well over a 100x ROI in a sustainable manner.
Watch the brief explainer video above for a better understanding of how PFL's Tactile Marketing Automation works. Read more about PFL's HQ East and future expansion plans in a company press release issues today.
According to Field, PFL should see its revenue double again this year and again in 2019, as the company itself continues to grow through new hires and works to capture the lion's share of the emerging multi-billion dollar Tactile Marketing Automation category.
"We are right at the leading edge of a new category we invented, which nobody disputes is going to be a very, very large category because it's so powerful," Field said. "Today, other than a few of our customers, nobody's using the rich behavioral data that resides in their marketing automation and CRM platforms to inform their most expensive touches, that is to say the things they send with a stamp or a FedEx label. Given how amazingly well it works, it's hard to imagine that 10 years from now any company will be able to be competitive if they're not deploying TMA."
Want articles like this sent to your inbox?
Join the 30,000+ people keeping up with the latest Indy tech news, stories, and events by signing up for our newsletter.
Subscribe Now