Founded in 1834, Franklin College is a residential liberal arts and sciences institution located 20 minutes south of Indianapolis.
Education Technology
,
University
Franklin

Purdue is a vast laboratory for discovery, known not only for technology and engineering programs, but also for imagination innovation.
Education Technology
,
University
West Lafayette
Rose-Hulman Institute of Technology
The mission of Rose-Hulman is to provide our students the world's best STEM education in an environment of individual attention and support.
Education Technology
,
University
Terre Haute
WGU
WGU Indiana, indiana.wgu.edu, is an online university for the 21st century.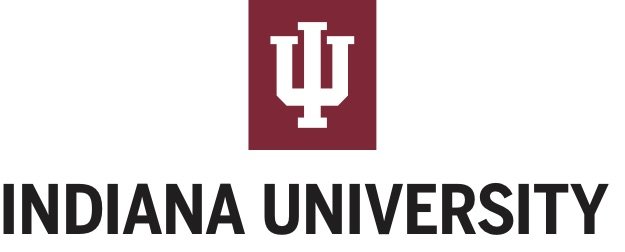 Indiana University
A public research institution, grounded in the liberal arts & sciences, & a leader in professional, medical, & technological education.
Wabash College
Wabash is the liberal art college for men, it educates men to think critically, act responsibly, lead effectively, and live humanely.
Butler University
Located in Indianapolis, Indiana, Butler University is a nationally recognized university with six academic colleges.
Education Technology
,
University
Indianapolis
DePauw University
Discover a transformative learning environment that empowers you to be influential.
IU – Indianapolis
Indiana's urban research and academic health sciences campus, a partnership between Indiana and Purdue universities.
Ball State University
WE FLY
University of Southern Indiana
Hiring
USI is a Carnegie Foundation Community Engaged University and offers continuing education and special programs.
Indiana State University
Hiring
Indiana State University sits on a 92-acre campus on the north side of Terre Haute, 60 miles from Indianapolis.
Mimir (acquired by HackerRank)
Mimir is a rising, Y Combinator backed, EdTech company that creates products focused on improving education.
Education Technology
,
University
Indianapolis
University of Notre Dame
Tier 1 research university with areas of research expertise in critical, growing areas of interest.
Draw it to Know it – Medical & Biological Sciences
Draw it to Know it, Medical & Biological Sciences provides narrated, animated tutorials in the medical & biological sciences.
Education Technology
,
University
Indianapolis
IDEA Center- Notre Dame
IDEA Center sources, commercializes, and funds new technologies
University
,
Venture Capital
South Bend
University of Indianapolis
The University of Indianapolis is a diverse, private and comprehensive university affiliated with the United Methodist Church. Ranked in the
MentorResource
MentorResource is a combination of Salesforce and Eharmony for alumni to student engagement.
Service Provider Technology
,
University
Bloomington
TechniPhi
TechniPhi has created innovative technologies for the Fraternity and Sorority industry, including MyVote, ChapterBuilder, and CampusDirector
Education Technology
,
University
Carmel
Regenstrief Institute
Regenstrief Institute Inc., is an international leader in electronic medical records and healthcare data integration.
Healthcare Technology
,
University
Indianapolis