Launch Fishers and Indiana IoT Lab Founder John Wechsler to Receive Trailblazer Award
TechPoint, the growth initiative for Indiana's tech ecosystem, will recognize Launch Fishers and Indiana IoT Lab Founder John Wechsler with the Trailblazer Award during TechPoint's 19th annual Mira Awards Gala on April 28, at the JW Marriott — Indianapolis.
The Mira Awards recognize and celebrate the best of tech in Indiana each year, including people, products and companies. The Trailblazer Award recognizes visionaries whose contributions have had lasting and significant impact on our technology ecosystem and our state. Trailblazers are innovators, bold risk-takers or research and development dynamos who inspire others to venture, to challenge, to chase big opportunities, and to create where nothing existed.
Previous winners include Angie Hicks, Scott McCorkle, Chris Baggott, Bobby Schnabel, Don Brown, Scott Dorsey, Bill Godfrey, Robert Compton, Jo Ann Gora, Scott Webber, Wil Davis, Michael McRobbie, Mark Hill, Scott Jones, David Becker, The Lilly Endowment, and Martin Jischke.
"John is fearless, inspiring, and passionate, and when he sets those qualities loose on an idea he can make remarkable things happen," said Mike Langellier, president and CEO of TechPoint.
"Early in his career, John set loose on numerous business ventures that yielded notable organizations in our community. He then set his gifts loose on civic projects like Launch Fishers, the Indiana Coworking Passport, Launch Indiana, and the Indiana IoT Lab. He is a true Trailblazer leaving lasting impact on the organizations and places he has built and the people he's inspired — and Indiana, Fishers, and our tech and entrepreneurial community are better for it."
Wechsler has founded, co-founded or served in C-level roles in several high-growth and venture-backed startups including Formstack, Formspring, DeveloperTown, Vontoo, Wishoo and beenz.
In 2012, John founded Launch Fishers, a 52,000 square foot launchpad for startups and high-potential enterprises with over 600 members. In 2014, John founded the statewide entrepreneurial mentorship initiative Launch Indiana; he continues to serve as an active advisor to cities, towns, and startup teams throughout the state. In 2017 John founded The Indiana IoT Lab in Fishers, a 24,000 square foot innovation and commercialization hub for Internet of Things related enterprises.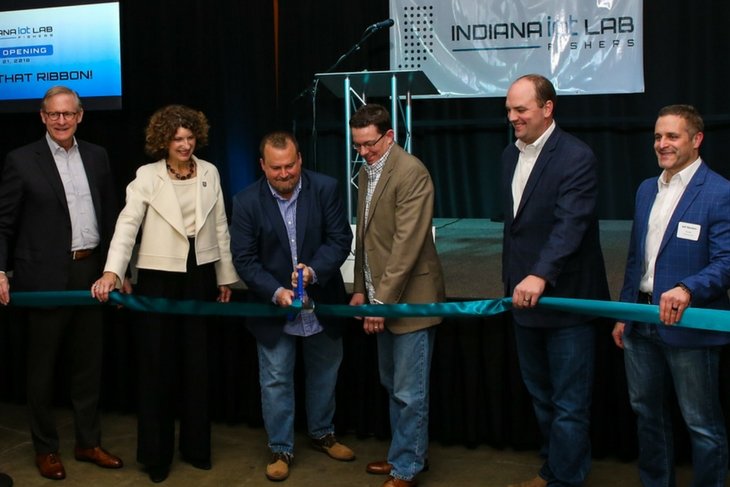 Wechsler has been a lifelong volunteer with community and nonprofit organizations and currently serves on the board of directors of the Indiana State Chamber of Commerce and recently joined the board of the Indiana State Museum.
Prior to starting his career at IBM, John earned a marketing degree from Indiana University where he participated in the School of Business Overseas Study Program in Maastricht, the Netherlands. Wechsler served in the US Army where he learned the art of rappelling from helicopters as an air assault-qualified combat engineer in the First Cavalry Division at Ft. Hood, Texas.
In addition to presenting the Trailblazer Award to Wechsler during the sold-out Mira Awards gala on April 28, TechPoint will also recognize companies and individuals in many different categories including Tech Company of the Year, Tech Scale-up of the Year ($100K-$5M), Tech Scale-up of the Year ($5M-$20M) Best New Tech Startup, Investor of the Year, Tech Educator of the Year, Rising Star, Community Champion of the Year, Company Culture of the Year, Corporate Innovator of the year, Innovation of the Year, Tech Service of the Year, and Best New Tech Product.
Last month, TechPoint announced the three winners of the People's Choice Mira Awards selected by public voting for for Best Tech Event (Kronos Incorporated), Best Tech T-Shirt or Swag (Upper Hand), and Best Tech Space (DeveloperTown).
Visit https://techpoint.org/mira for more information about the Mira Awards.
Want articles like this sent to your inbox?
Join the 30,000+ people keeping up with the latest Indy tech news, stories, and events by signing up for our newsletter.
Subscribe Now