Purdue's outsized impact on the next generation of tech talent
The global impact of Purdue University graduates on technology and business is undeniable. These captains of industry around the world make headlines on a daily basis, which can make it difficult not to think of Purdue in macro terms. There's an untold story, however, of the outsized impact Purdue University has on the pipeline of young talent Central Indiana is counting on for its next phase of tech community growth. This is that story.
The Enormity of Purdue's Global Impact
As an institution, Purdue ranks fourth among public universities in the United States, based on a new survey announced just last week by the Wall Street Journal and Times Higher Education. The Purdue Research Foundation's Office of Technology Commercialization and Purdue Foundry have posted record-breaking numbers of invention disclosures, patents, licensing agreements and startups each year for the past three years.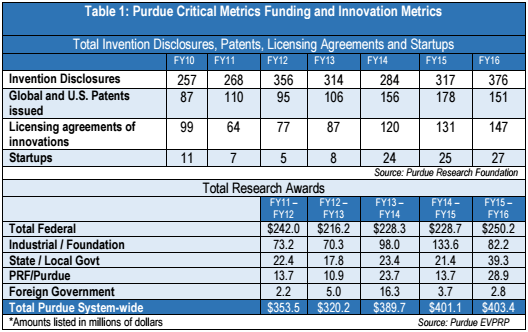 Locally, leaders with ties to Purdue helm companies that are shaping the future of technology and tech-enabled industries including pharmaceuticals, industrial manufacturing and telecommunications to name a few. Leaders like David Ricks, who received his bachelor's degree in business from Purdue University in 1990, and takes over in January as CEO of Eli Lilly and Company after 20 years with the company.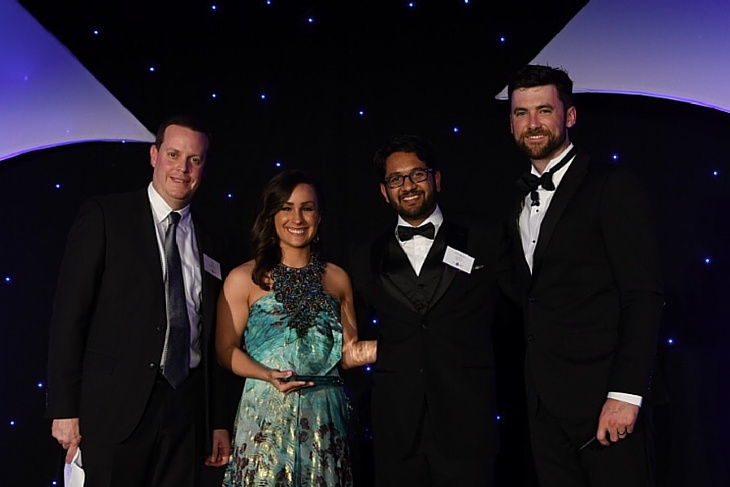 Anurag Garg, founder and CEO of DATTUS — the best-of-tech Mira Award winning company that is helping to usher in the next industrial revolution through internet of things applications — was both an undergraduate and graduate research assistant in the Purdue University School of Electrical and Computer Engineering.
Cameron Weeks launched a communications company from his dorm room at Purdue University in 2007. The latest iteration of that original company called Sharpen is a cloud-native contact center software platform that was just recognized by the state of Indiana as a "Company to Watch."
E-gineering co-founders Mike Dickey, Troy Kelley and Don Taggart, had a tech enterprise of their own while they were students at Purdue, and the draw to build something together was so strong that years later they reassembled to create the ideal custom software and IT consulting firm.
The trio and a fourth partner committed to always doing the right thing under the mantra "integrity, excellence, and people," which is one of the reasons they have earned "Best Places to Work in Indiana" awards for six consecutive years.
"What I think is lesser known is the extent to which Purdue students are making up the next generation of tech talent who will be the creators and builders as Central Indiana's tech community matures as a center of innovation and internationally recognized tech hub."
No Hype, Just Half of the Pipe
In 2012, a study conducted by the Battelle Technology Partnership Practice found that the Indianapolis tech community had a tremendous opportunity to attract top computer science students to fast-growing new jobs in tech. TechPoint's subsequent workforce study references it here. Because companies like Google, Apple, Facebook and other tech giants nationwide also compete to hire these students, the challenge would be to offer them an immersive experience that demonstrates the personal and professional advantages of pursuing a tech career in Indianapolis.
Xtern, the ultimate tech internship experience, and more recently the IndyX Tech Fellowship and Xtern Bootcamp were created to offer students the "opportunity to work alongside industry leaders at Indy's hottest tech companies, live and make friends other top computer science students and recent grads from around the state and country, and experience the social events that make Indy such an awesome place to live."
Now entering its fourth year, this unique recruitment initiative with multiple programs has delivered some staggering results and the role of Purdue students in the success of the program is equally impressive.
XTERN RESULTS — Students participating in the Xtern program were asked survey questions at the beginning and end of the summer: How positive is your impression of Indy? How likely are you to choose a career in Indy after graduation?

At the beginning of summer only 30% of the Xterns said they had a positive impression of Indy. However, after participating in Xtern, that number increased to 97%. Furthermore, prior to Xtern only 17% cited being likely to choose a career in Indy after graduation, but after Xtern that number shot up to 73%. Even of those who reported being unlikely to choose a career in Indy after graduation, 93% said they would be interested in returning to Indy later in life.
Applications for the Xtern program this year were submitted by students from 31 states and Puerto Rico attending 58 different universities. Following a rigorous application process that includes skills assessments and experience, students were matched with potential internship hosts at 49 Indianapolis-based tech and tech enabled companies and invited to in-person interviews on a finalist day where they are offered coveted spots in the program.
Purdue University administrators and students alike embraced TechPoint's talent initiatives early on. For the 2016 class of Xterns, nearly half of all applicants were Purdue University students. Out of the 903 Xtern applicants this year, 355 came from Purdue — which is 250 more applications than the university with the second-highest number of applicants.
Among the 131 students accepted into the Xtern program and hired for internships by Indy-based tech companies, just under half attend Purdue University (60 out of 131 Xterns). Similarly, eight of the 21 IndyX Tech Fellows in the inaugural class this year graduated from Purdue. The IndyX Tech Fellowship is a two-year program for new grads, crafted to place developers, designers, and product managers with leading companies where they can hone their skills, fast-track their careers, and impact our community.
"Coupled with the influence and achievements of past graduates, it's a trend that confirms we are fulfilling our mission to educate leaders in business and technology globally and closer to home like we're seeing in the Indianapolis tech community."
Learn more about some of the Purdue University grads who are participating in TechPoint's talent pipeline programs in the following stories.
Michael Hockerman chose incredible Indy over West Coast wow
Ryan Green: Indianapolis is the place for new grads to make a splash
Building our tech community's talent pipeline
Want articles like this sent to your inbox?
Join the 30,000+ people keeping up with the latest Indy tech news, stories, and events by signing up for our newsletter.
Subscribe Now