Demand for online education is spiking. How Indiana is responding (Part IV)
Editor's Note: This series began before the COVID-19 pandemic. Response to the pandemic will have a significant impact on the number of students taking online courses and how schools are using technology to make coursework available. Indiana institutions like Ball State University are well positioned to adapt to this new normal. Ball State's first response to the pandemic came in late January when it suspended travel to China, and by March 16 had moved exclusively to remote learning for on-campus classes and will do so through the summer. Meanwhile, Ball State Online will continue to provide online programming, through 70+ online undergraduate and graduate degree programs as scheduled.
More than 6.6 million postsecondary students in the U.S. were seeking their degrees at least partly online in 2017. Inside Higher Ed, relying on the U.S. Department of Education's National Center for Education data, reported in late 2018 that the number of students from fall 2016 to fall 2017, who took at least some of their courses online, grew by 5.7 percent compared to a dip of nearly half a percentage point for traditional classwork. The proportion of students enrolled exclusively online grew by 14.7 percent. Those mixing it up with both classroom and online instruction grew by 17.6 percent. More than 33 percent of students reported taking at least one course online.
Cardinals Were Early Online Education Adapters
Ball State was an early entrant into the online education market among traditional campus institutions. It launched its first totally online degree in August 1999 with a master's of science in nursing degree. Other graduate and business degrees quickly followed.
"The decision to launch online in addition to our traditional campus classrooms was a response to market demand, focusing on adult learners who want to gain that graduate level degree or finish a bachelor's degree," says Trudi Weyermann, Ball State's Assistant Provost for Learning Initiatives.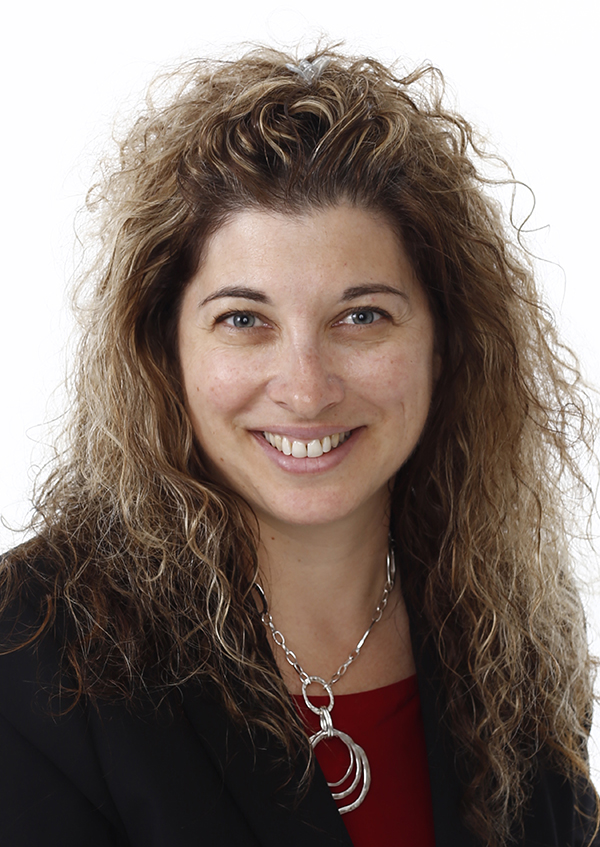 Demand has only grown. Currently, more than 5,500 students enroll each year. Many of the nearly 22,000 traditional students take a few online courses as a matter of convenience. For most of the online-only students, though, the flexibility offered via the online courses is critical.
"They need options that let them acquire additional education while still advancing in the workplace and taking care of their families," Trudi says.
Success Stories
Among Ball State Online students is Brian Dinkins, who says he grew up in "one of Indianapolis' most dangerous neighborhoods" and was not on the straightest path during his youthful years. But high school football turned him around and resulted in a scholarship to Purdue University. His bachelor's degree completed, Brian went back home and decided to give back to his community. After starting as a substitute teacher, he served as principal, athletic director, and dean of students for schools in Indianapolis.
He earned his specialist in education in school superintendency online from Ball State in 2015, and he expects to complete his doctorate in educational administration and leadership this year, also through online courses.
Brian is now a motivational speaker, education consultant and adjunct professor of educational leadership at Marian University with a focus in helping children acquire skills to move "outside of their circumstances."
"I believe achieving the highest level of education is a testament that we can achieve anything we put our minds and hearts to," he told Ball State recently. "This is especially important for children raised in poverty like myself to see that you can achieve every goal you set for yourself."
Tammy Carney had obstacles, too. She dropped out of high school her freshman year. She later earned her General Education Diploma, and associate and bachelor's degrees in early childhood education. Later, she earned her master's degree in elementary education through Ball State Online and now owns and operates a childcare center with a Paths to Quality Level 4 rating, the highest indicator of quality for early education in Indiana.
She says earning her graduate degree online was a matter of discipline. "I had to learn to dedicate certain days and times to studying and reading my syllabus," Tammy says. "I stayed in contact with my instructors and immediately contacted them if I had any questions. I never had an instructor who was not available to help and assist me with any concerns I had."
Tammy and Brian are just two of the reasons Ball State has no reservations about offering online education.
"It's important for universities to offer both avenues for students to gain high-quality educational experiences," says Trudi. "Our students are making really profound and positive changes to the world. We're honored to be a small part of helping them achieve."
Online Education in the Spotlight
It's important to mark a distinction between "online education" and "remote learning," Trudi says. The online courses are carefully planned out in advance and tailored to their audience. Remote learning, is what universities, high schools and elementary schools have had to scramble to provide, she said.
"Our faculty really rose to the challenge," she said, adding that university leaders focused on three main goals as they responded to the pandemic:
1. Provide a sense of community as best they can
2. Ensure authentic education and assessment
3. Reduce the sense of being overwhelmed by the new world order.
One example of addressing student needs was to ensure instructors didn't ask too much too soon. Rather, most have been giving assignments well in advance of a due date so students can manage their course load requirements.
Another issue is connectivity. Trudi said some students have been driving to parking lot hotspots early in the week to download all their assignments, going home to complete them and driving back to submit.
While instructors who teach online might have had a leg up on their peers who were more comfortable in a classroom setting, Trudi said the faculty—as well as the students—have responded well to changes from the pandemic.
"It's really shined a light on online instruction," Trudi said. "We're all learning a lot from this."
Want articles like this sent to your inbox?
Join the 30,000+ people keeping up with the latest Indy tech news, stories, and events by signing up for our newsletter.
Subscribe Now