Indianapolis tech companies give back to the 'Circle City' community
Day to day, technology companies are immersed in doing what they do best: building up their teams, investing in their products, and trying to grow their businesses.
Over the past year, the Indianapolis tech community has stepped up in a different way: they've donated their time, resources, and money to the Circle City for a variety of causes. Specifically, three Indianapolis tech companies — Delivra, High Alpha, and Kinney Group — have gone above and beyond to support the Indianapolis community.
Delivra Community Supports Pediatric Cancer Research at St. Baldrick's Foundation Head-Shaving Event
When John Klein's 9-year-old son, Jack, was diagnosed with non-Hodgkin's lymphoma on spring break of 2015, not only did his family and friends rally to help, but the entire team at Delivra went above and beyond to support Jack in any way they could.
Serving as the director of client services at Delivra for the past seven years, John was overwhelmed by the amount of support he received from the Delivra team. "It was really incredible … I keep thinking back and how lucky I was and my family was that I was at Delivra when this horrible situation came up and played out," says Klein.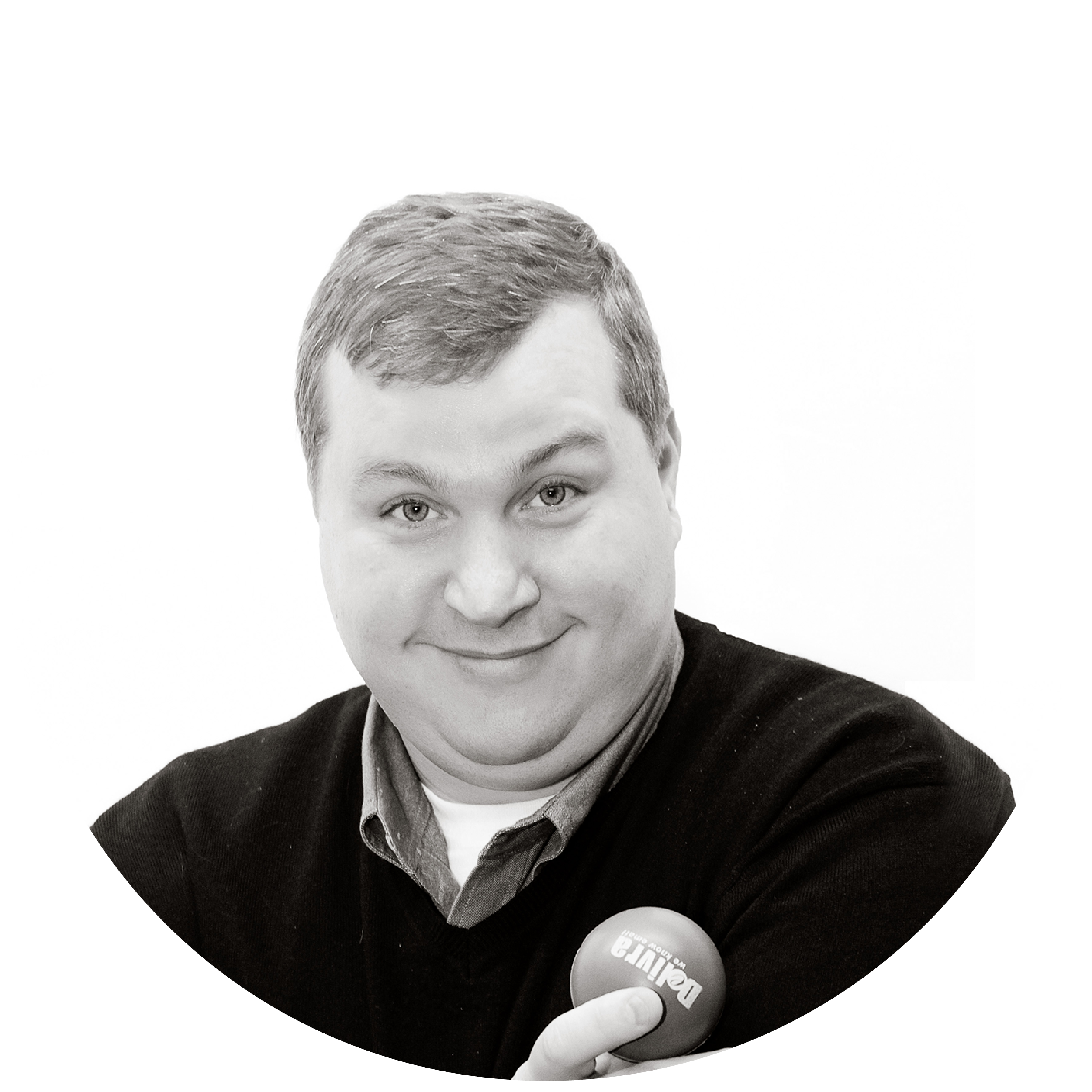 John KleinDirector of Client Services
"The entire Delivra team was very accommodating," said Klein. "They would do things like put together care packages for Jack and they would send them to New York when he was undergoing aggressive treatment. They would take pictures of a stuffed monkey that would be my sit-in for meetings, which was Jack's favorite animal. He loved it."
The efforts didn't stop there. "When things took a turn for the worst and we came back to Indianapolis and it was clear that this was not going to be the outcome we wanted, then Delivra organized this kindness campaign," said Klein. "Our graphic design team designed a card with a sweet message about this pay-it-forward campaign and paying it on behalf of Jack."
The kindness campaign became known as #JacksPack, where acts of kindness were encouraged in the name and, later, the memory of Jack. People would use the hashtag #JacksPack to share photos and details about what they did to pay-it-forward on social media, creating a nationwide ripple effect with shares from Seattle to New York.
On June 3, the Klein family — with the full support of Delivra — and Broad Ripple Haverford Little League team hosted a St. Baldrick's Foundation signature head-shaving event to raise funds and awareness for lifesaving childhood research.
St. Baldrick's is the leading supporter of and single biggest funder of childhood cancer research outside of the U.S. government, and they're "funding the gap" between adult and childhood cancer research. According to John, "of the government funding that goes toward cancer research, only four percent of it goes to pediatric cancer." That's why the Kleins choose to "direct funding to research of a relapse [to St. Baldrick's]."
Starting with a goal to raise $75,000, the event was attended by Indianapolis Mayor Joe Hogsett and raised $100,000 in donations that goes to support childhood cancer research. About 140 heads were shaved and 50 heads were braided, a newer option for girls and women to participate and show their support.
Next year, the Klein family, with the help of the community, will host another event for St. Baldrick's with the goal or surpassing their donations efforts from this year.
Educator Externship: High Alpha Partners with Nextech to Invest in STEM Education
To successfully fulfill the growing needs for STEM careers, it's critical for STEM education to begin early and for companies to work with schools to help identify what skill sets should be nurtured. That's why Indianapolis tech leaders at High Alpha are partnering with local nonprofit Nextech to help develop the next generation of technology pioneers in the Midwest.
Blake KoriathVP of Finance
"At High Alpha, we are passionate about supporting local nonprofits like Nextech that focus on STEM education," says Blake Koriath, VP of Finance at High Alpha. "We've been thrilled to support Nextech's Catapult program by helping educate high school students on potential career paths in technology."
In addition to the Catapult program, High Alpha partnered with Nextech on June 12 to launch the Educator Externship, a program that gathered 18 K-12 computer science educators from 17 Indiana schools.
High Alpha hosted a half-day session on June 13 where educators learned about available jobs in engineering, design, customer success, sales, and HR. They also helped teachers "understand more of the opportunities available to their students."
"Nextech's mission to fuel the next generation of tech talent is such a critical component to furthering Indianapolis' progression as a world-class tech City," says Koriath. "These programs have provided great opportunities to further STEM education in Indy, and it's been energizing for our team to give back in a way that's important to our tech community."
According to Inside INdiana Business, several other tech companies in Indianapolis have committed to the program as well, including Bluelock, Doxly, High Alpha, and Nimblejack.
Near West 21 Helps Bring Gus Macker Basketball Back to the Circle City
Known nationwide, the Gus Macker 3-on-3 basketball tournament is returning to Indianapolis after nearly a 15-year hiatus. As a proponent of bringing back the program, Near West 21 — a River West nonprofit focused on cultural, neighborhood, and economic development — will serve as the presenting sponsor of the local tournament this year.
Near West 21 was founded in 2015 by Kinney Group, an IT consulting business that moved to the near-West side of Indianapolis. The owner, Jim Kinney, became quickly involved with the local neighborhood to help revitalize the area and shape development. The Gus Macker tournament seemed like a great fit for a family-friendly summer event.
Jim KinneyFounder
"The near west side has always been a basketball hotbed in the city," said Kinney. "More importantly, we realized that the Macker organization was aligned with our core values. Not only do their events emphasize sportsmanship, family, and community, but they also allow us to reinvest in core institutions that continue to enrich our community."
The Indianapolis Gus Macker tournament — dubbed the "Gus Macker River West Classic" — will host up to 400 teams with ages ranging from 10-and-under to 40-and-over. Male and female divisions will be computer-matched into teams within the junior, adult, or top categories. The tournament will also feature a 3-point shootout and dunk contest.
"I have always thought that our colleagues benefit from our philanthropic activities every bit as much as the charitable organizations that we support," said Kinney. "We really are blessed to have the opportunities that we have in the tech community, and it just always feels like the right thing to do when we help people that don't yet have the opportunities that we enjoy. We value the opportunity to truly be a part of the fabric of the neighborhood where we work and grow our business."
The Gus Macker River West Classic will take place on July 29 and 30, 2017. All proceeds will be donated to essential organizations serving youth in the near west side community including Gleaners Food Bank, Christamore House, and Haughville Library. For more information, please email indy.macker@gmail.com or visit www.macker.com.
Know of a tech company in Indianapolis giving back? Share your story with us.
Want articles like this sent to your inbox?
Join the 30,000+ people keeping up with the latest Indy tech news, stories, and events by signing up for our newsletter.
Subscribe Now