Q&A with US Senators Braun, Young Re: COVID-19 Relief and Re-opening the State Economy
Nearly 90 tech executives took part in a call Tuesday with U.S. Senators Mike Braun and Todd Young designed to help them get direct answers about federal COVID-19 relief programs.
Organized by TechPoint, the gathering is part of the organization's ongoing effort to help the Indiana tech sector successfully navigate through the pandemic and to find ways to help where it's most needed.
The Coronavirus Aid, Relief, and Economic Security (CARES) Act was passed by Congress with overwhelming, bipartisan support and signed into law by President Trump on March 27, offering help for American workers, families, and small businesses. Issues quickly arose for the tech community with the SBA's "affiliation rules" and control provisions that can sometimes cause a venture-backed startup from qualifying as a small business.. Efforts to work around that provision weren't resolved when money ran out for small business assistance two weeks later.
The senators were asked if tech companies should even attempt to secure relief from the second round of funding, which was approved on Tuesday. Congress approved more than $480 billion in additional relief, earmarking $320 billion for the Small Business Administration's Paycheck Protection Program, $60 billion of which is set aside for small lenders and community financial institutions. It also includes $60 billion for the Economic Injury Disaster Loan program; $25 billion for testing; and $75 billion for hospitals.
"If you need funding to keep your workforce attached, it's worth it to apply," advised Sen. Young.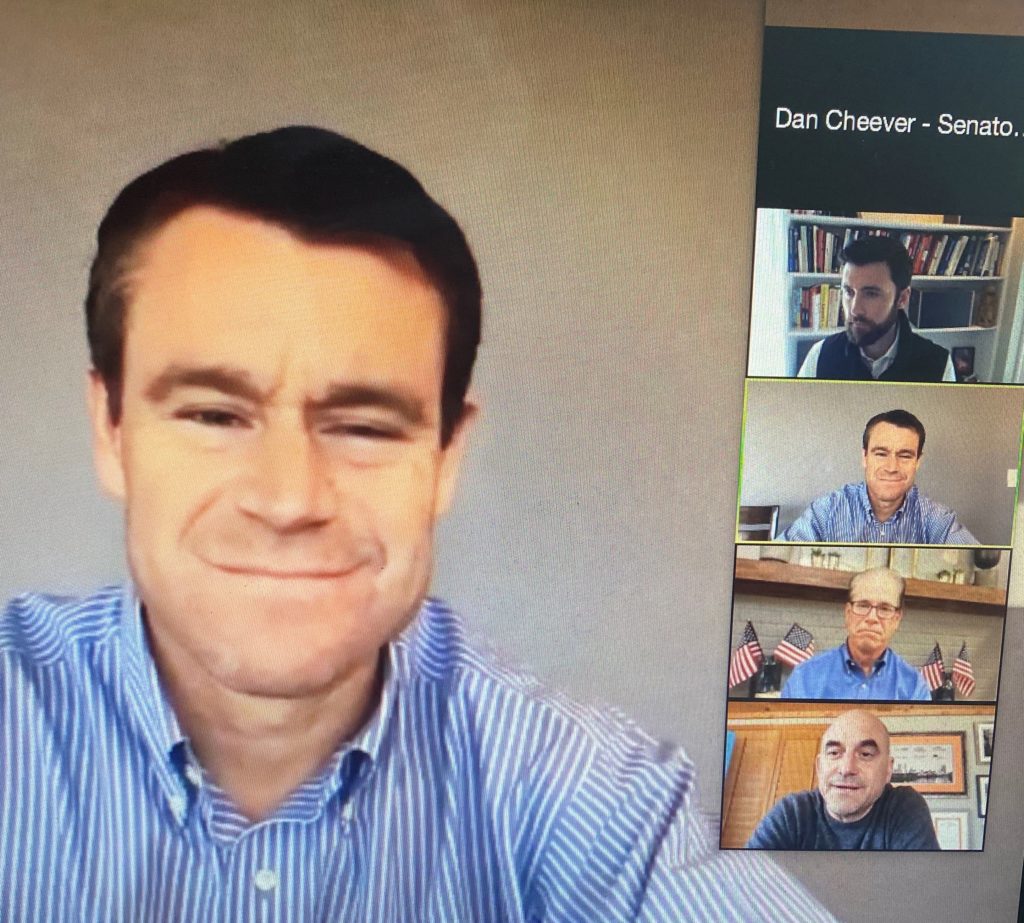 High Alpha Managing Partner Scott Dorsey asked if the tech sector's unique needs were considered as Congress created the relief packages.
Senator Young likened the process to building the race car while also trying to race it. Senator Braun said agriculture and gaming sectors also ran into difficulty trying to secure federal help.
Both said that in the rush to offer help, the legislation wasn't perfect. They were pleased that additional funds had been poured into a second round of relief and said the process gave Congress lots of opportunity to refine the process so they can be ready if another pandemic occurs.
Both senators endorsed the idea of a "Smart Restart" when it comes to re-opening the country for business, but neither had a detailed roadmap for how that would work.
Senator Braun pointed out even within the states, different approaches may need to be taken, comparing rural counties in Indiana to more dense urban ones.
A one-size-fits-all, federally written plan is "a poor substitute" for individual states to determine how best to re-open, Braun said, predicting that "state actions will dictate if the disease gets the better of us."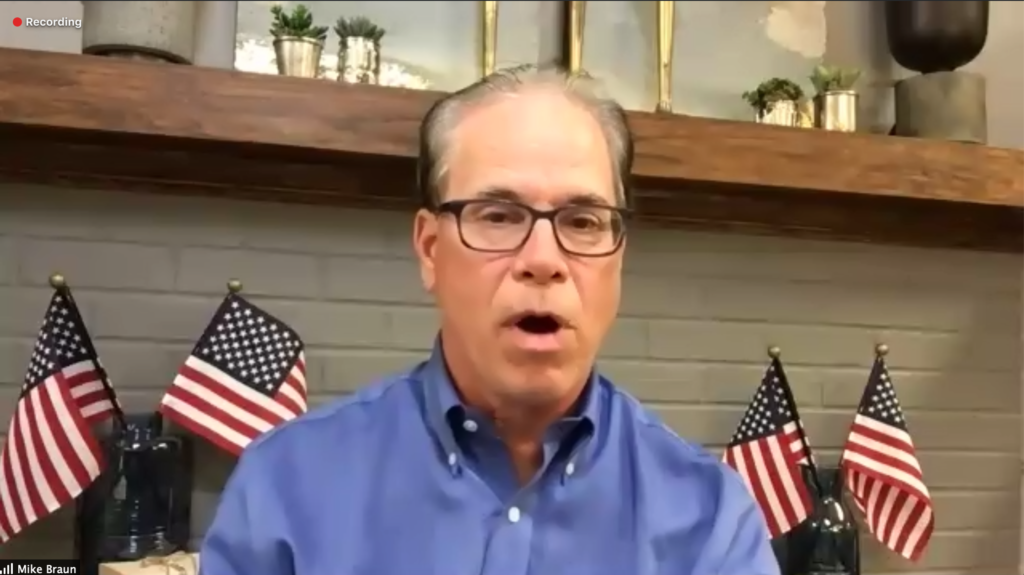 Asked how to ensure all Hoosiers will have access to testing to help businesses determine who and how to allow employees back in the workplace, both senators said bluntly that there simply won't be enough tests for everyone before the economy needs to start re-opening.
Sen. Braun said fear of inadequate testing is the most commonly expressed concern from Hoosiers. He said policy makers will need to use what is already known about the virus and make decisions that mitigate risk but still allow people to get back to work.
"We need more testing" capability but can't wait for total testing to re-start the economy.
TechPoint CEO Mike Langellier said TechPoint will continue to work with federal, state and local officials to determine how the tech community can best access relief and plan for getting back to work. The organization is also working to help Indiana children access e-learning to finish out the remaining weeks of the school year.
"Stay tuned," he said. "There's a lot more to come."
Want articles like this sent to your inbox?
Join the 30,000+ people keeping up with the latest Indy tech news, stories, and events by signing up for our newsletter.
Subscribe Now